As I am completing my first Simple Student Challenge - to only wear one outfit for one month - I have been constantly thinking about my wardrobe. What it says about me, what I really need, and what is too much or even too little.
My lifestyle at the moment is extremely casual. As a full-time student, jeans and t-shirts are the norm. Although my lifestyle at the moment demands comfort and nothing toooo fancy, I still cant bring myself to dress like a typical university student.
Meaning you wont be seeing me walking to class wearing runners, "mom" jeans or khakis and a hooded sweatshirt displaying the name of my university proudly, which unfortunately seems to be the uniform of many a student...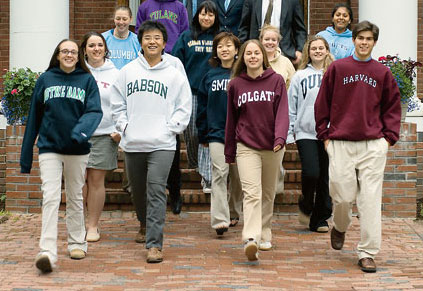 I almost wish that I didn't care as much about my clothing and my appearance because I'm sure that would make my life a little easier, but the fact is that I'm just not there yet.
I'm the kind of girl that "dresses" to go to the grocery store, only wears my yoga clothes to yoga class and hardly ever leaves the house without at least some mascara and blush.
I know that my list might cause many real minimalists to say that this is too much and others to say it is way too little, but for now I think that I know what I need and what I want and have begun to find a good medium between materialism and minimalism...
at least when it comes to my wardrobe, anyway.
The List - Everyday Wardrobe Essentials
- Leather Jacket in Black
- Tailored Blazer in Black
- Oversize Knit Sweater in Grey
- Crepe Button Up Shirt in Black
- Long-Sleeve Jersey Tee in Black
- Short-Sleeve Jersey Tee in Black and White
- Jersey Tank in Black and Grey
-
Skinny Legging Jeans in Black
- Skinny Leg Jeans in Dark Wash
- Straight Leg Jeans in Medium Wash
- Long-Sleeve Wool Dress in Black
- Oversize Leather Satchel
- Knee High Leather Boots in Black
- Lace-Up Leather Oxfords in Grey
- Leather Ballerina Flats in Black
- Leather Platform Pump in Black